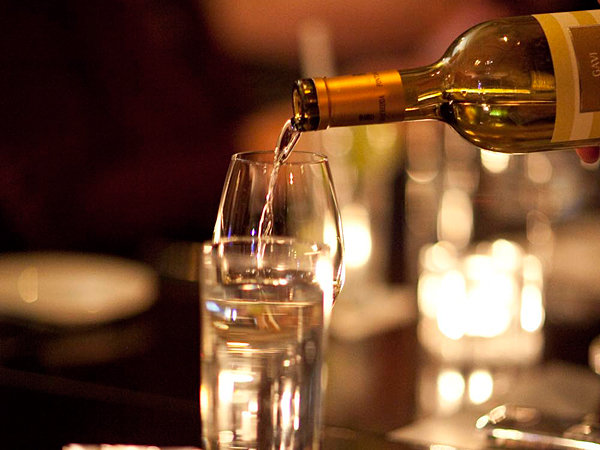 You've probably noticed something different about this blog? 🙂 Welcome to my brand new blog! It still needs a few tweaks but I'm so happy it's finally here! If you have any comments, please don't hesitate to share them with me. Now onto this new post…
Let me just start by saying that I never intended to write this post. For full disclosure reasons, I want you to know that Newtown is one of my clients at Telegraphe. However, after attending their last Wine Flight evening a couple of weeks ago, I could not not write this post. The food was simply divine, the wines were outstanding and the evening was absolutely magical and I owe it to you to let you know about it!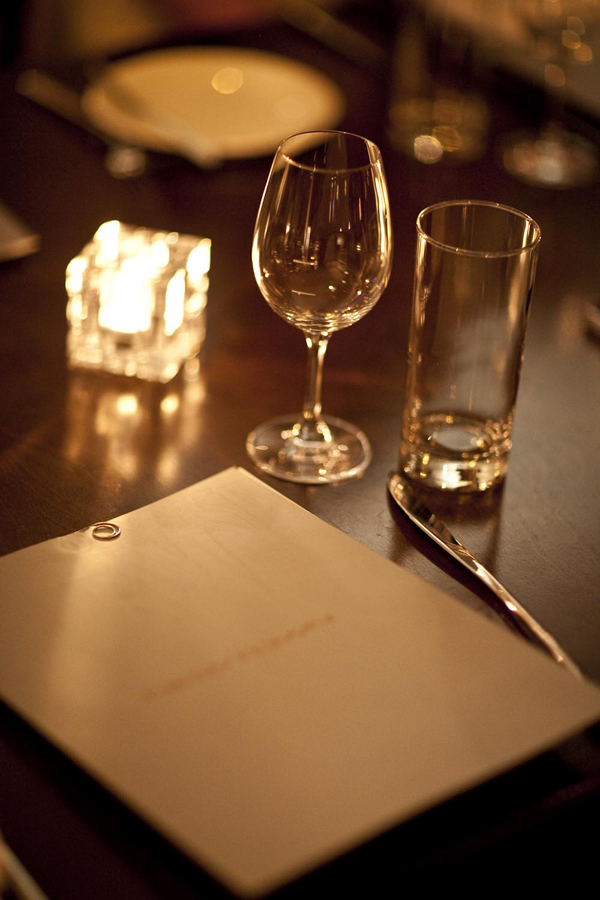 Newtown organizes these Wine Flight evenings twice a month, on the first Tuesday and third Wednesday of every month. The very talented sommelier James Graham-Simpkins picks a wine country or region and chooses original and unique wines from that region. The 5-course menu is then created around the wines (and not the other way around) by outstanding chef Martin Juneau who won gold at the Canadian Culinary Championship (or Gold Medal Plates) a few weeks ago. How could it not be outstanding with these 2 talented men at the helm?
We started with a prosciutto-style cured duck breast, gremolata & confit lemon grissinis accompanied by a Gavi Fontanafredda 2009, great way to whet the appetite and get the meal started.
The 2nd course and wine combo was my favourite of the night, an "Agnelo Tonato" lamb loin cooked sous-vide & marinated albacore tuna, fingerling potatoes à la "piémontaise" accompanied by a Ruché Di Castagnole Monferrato Cascina Tavijn 2009. The wine tasted of flowers, violets and lilies to be more precise, and was the perfect pairing with the lamb and tuna. The potato salad was far from your average mayo-drenched fare and absolutely delicious!
The 3rd course, a Barolo-braised natural beef cheek agnolotti, anchovy butter & olives, paired with a Dolcetto d'Alba "Priavino" Roberto Voerzio 2008. The beef cheek was cooked to perfection and melted in your mouth while the wine provided a nice mellowing effect to the saltiness of the anchovy butter and olives.
The two desserts came next and were accompanied by a fabulous, fruity and bubbly Moscato d'Asti "Bricco Quaglia" La Spinetta 2009. The mascarpone & Marsala yogurt cream with hazelnuts, pear and orange was my favourite of the two desserts, the other one being a hot chocolate & espresso mousse "Bicerin", a traditional hot drink native to Turin, in the Piedmont region of Italy.
These Wine Flight evenings would not be the same without the simple yet poetic wine descriptions by sommelier James Graham-Simpkins. He has a particular way of painting a picture with a few choice words that explain every wine perfectly, even to someone like me who doesn't quite have the nose for it. You do feel like you're taking a veritable wine voyage across the chosen region. For this particular trip, I could almost feel the Italian sun on my face. Looking forward to the next one…
All photos: © Julia C Vona
The Wine Flights for the month of April will be:
April 5th: Alsace in France
April 19th: Loire in France
Newtown
1476 Crescent Street
514 284 6555

Related Posts: