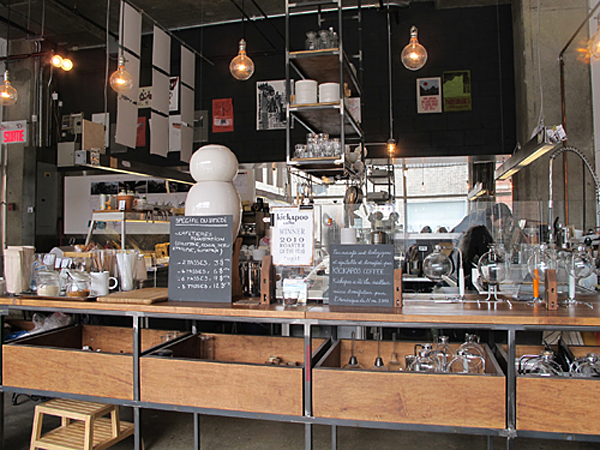 Last Saturday I discovered the amazing universe of Café Falco. I had heard about this place from David Nathan, a journalist friend of mine and have been wanting to visit but they only serve their Japanese brunch on Saturdays. I finally had the chance to visit this week-end and I absolutely loved it! The food is simple yet good but it was the atmosphere I fell in love with. It reminded me a bit of De farine et d'eau fraîche in the sense that I felt as if I was entering a unique universe.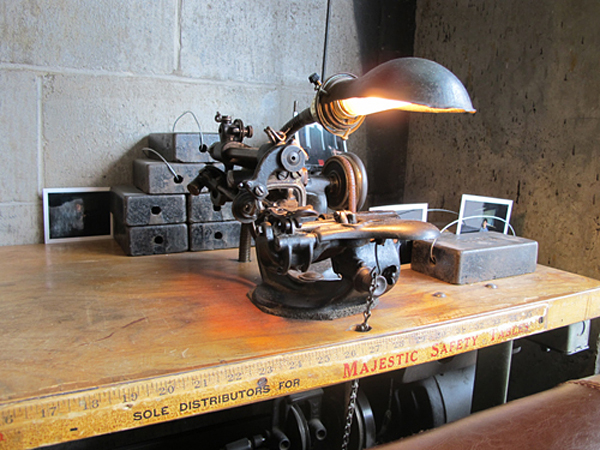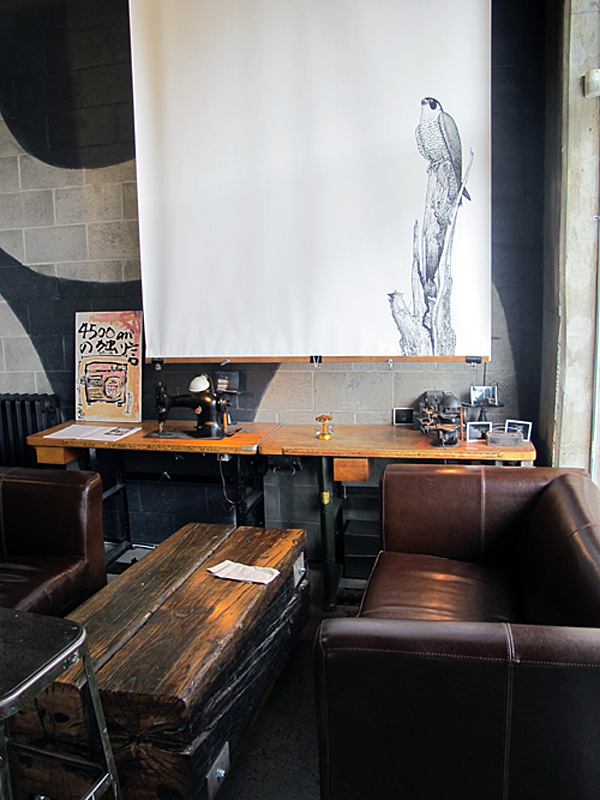 Café Falco is an industrial looking space filled with unique objects, some new, some recycled. The vintage sewing machine tables, complete with intact vintage sewing machines, make a perfect backdrop under shades with original illustrations. You can take a seat on the leather couch, on a drafting stool along the communal table or you can stand in front of the open counter like I did and watch (with fascination) as your siphon coffee is made. The process is absolutely fascinating and the counter crowded with glass siphons looks like some crazy science lab resulting in a great cup of joe that tastes stronger than a filter coffee but milder than en espresso.
Frederik Froument and Yuko Toda are the owners of this gem and Yuko's Japanese origins the inspiration behind the menu at Café Falco. The Japanese brunch consists of a bowl of miso soup, a salad and a stir fry with your choice of chicken, pork or tofu. It is accompanied by tea or coffee and orange juice and ends with a mini matcha and chocolate chip cupcake. I also couldn't resist having one of the pain au chocolat from Boulangerie Guillaume on sale there.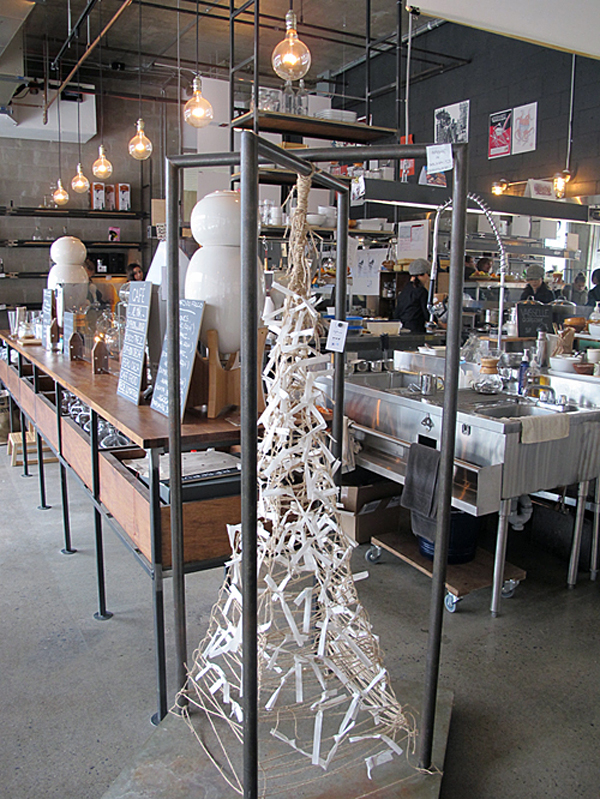 If you're ever in the area, I strongly suggest you stop by for lunch, brunch or simply one fascinating cup of siphon coffee and just linger…
Café Falco
5605 de Gaspé
514 272 7766
Tuesday-Friday 9am-5pm
Saturday 10am-4pm

Related Posts: