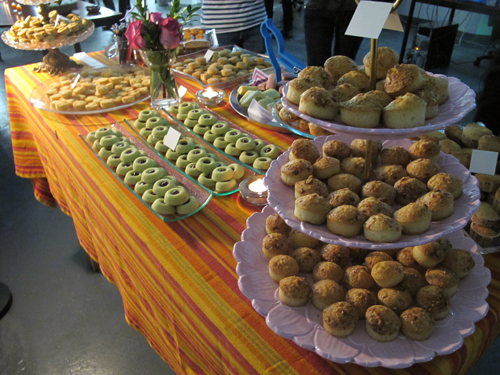 Last Thursday was the 2nd edition of the Telegraphe Taste Tests. We had done our first taste test back in September where we voted for the best canelés in the city. This time the challenge was to vote for the best financiers. Financiers are small French cakes traditionally made in rectangular molds resembling gold bars and contain (among other things) brown butter, almond flour and egg whites. These days however, financiers can be found in all kinds of shapes and flavours, including different spices, fruit or nuts. I started baking financiers a couple of years ago and I fell in love with them the first time I bit into one. They are crunchy on the outside and soft and buttery on the inside. The brown butter gives them a slightly nutty taste which I absolutely adore. They are also very easy to make and you can get as creative as you'd like with the flavours! So when this taste test came up, I went nuts with so many flavour trials: there were some lavender and pear ones, orange and cardamom, orange blossom water and hazelnuts, etc. but the one recipe that stood out for me and that I absolutely wanted to make was one I had made several times before: Cannelle et Vanille's candied kumquats and pistachios.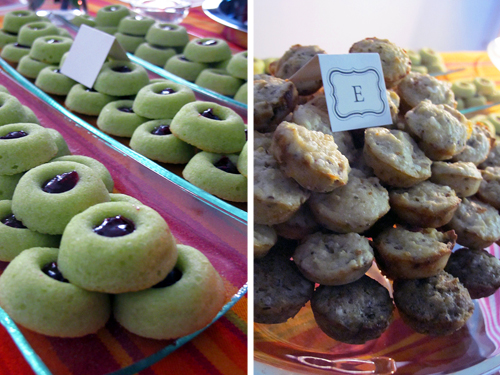 Jérôme Ferrer's pistachio and raspberry financiers and Sarah's sun-dried tomatoes and parmesan financiers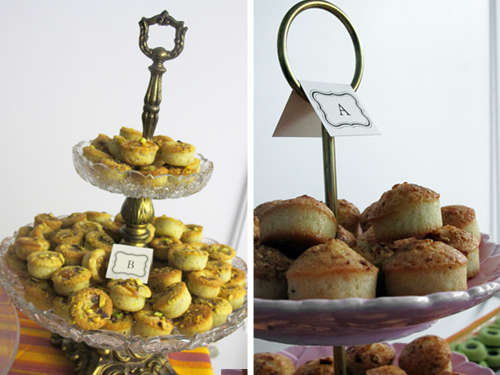 My candied kumquats and pistachios financiers and Pâtisserie Rhubarbe's olive oil and vanilla financiers
The contestants for this taste test included 3 professional bakers/pastry shops and 6 amateurs.
The contestants: Andrea (who baked 2 flavours), Caroline (with 2 flavours as well), Sarah, Clément, Charlotte, Jérôme Ferrer (on sale at the Boutique Europea), Pâtisserie G&G, Pâtisserie Rhubarbe and me! 🙂
The mission: Find the best financiers in the city!
The prize: Bragging rights and a few glory tweets from every foodie in Montreal about how good your goods taste!
Everyone at Telegraphe was so excited about this taste test! You see, not only were we going to be tasting some amazing pastries but we were secretly planning on unveiling our the new Telegraphe website to the many food and fashion bloggers invited!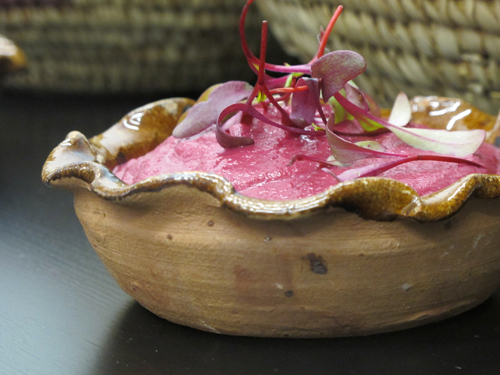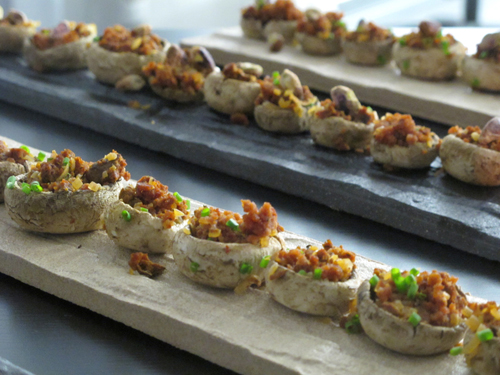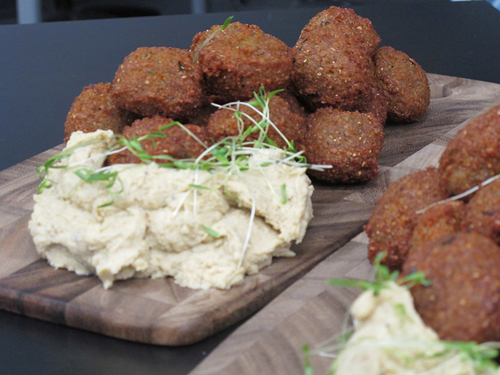 The evening started with some wonderful savoury bites by Chef Nabil El-Khayal who delighted us with his bright fuchsia beet dip (you'll find the recipe at the end of this post), chorizo-stuffed mushrooms and crunchy falafels. It was then time to start the blind taste testing and voting. The financiers were accompanied by my favourite ice cider Cryo, that provided the perfect accompaniment to the sweet cakes.
It seemed like everyone was taking this part of the event rather seriously, some even methodically tasting and taking notes. After everyone had voted, the votes were counted and…
1st place: Andrea with her orange and cardamom financiers with candied ginger
2nd place: Me!! with my candied kumquats and pistachio financiers
3rd place: Sarah with her savoury take of sun-dried tomatoes, parmesan, dried fig, cumin and anis seed financiers
Andrea, the Grand Prize winner, walked away with a fabulous Bosch Tassimo home brewing system which I hope is being put to good use.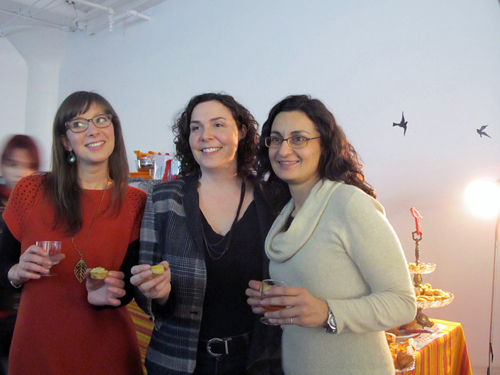 The winners!
Unfortunately, you won't find financiers in many Montreal pastry shops. I do hope they will become more trendy and more readily available because they are wonderful. In the meantime, you can always contact one of us to bake you a batch. After all, we were voted the best 😉
These Telegraphe Taste Tests will be happening often so if you have an idea of what you'd like to put to the challenge next or if you'd like to participate to the next taste test, leave me a comment below and I will contact you as soon as we're ready for the next one!
Beet dip recipe

Ingredients:

3 medium sized beets (whole and unpeeled)

125ml labneh (strained yogurt, found in most supermarkets these days)

50ml lemon juice (zest optional)

2 garlic cloves

15ml olive oil

Salt and pepper
Method:
Preheat the oven to 375°F

Clean the beets. Place them on a cookie sheet on bed of coarse salt or wrap them up in aluminum foil. Cook in the oven for 30 to 45 minutes or until they become fork tender. Once cooled, peeled the beets by rubbing them with a linen or paper towel then cut them into  pieces.

Place all ingredients in a food mixer and reduce them to a purée. Season to taste with salt and pepper then refrigerate.
Notes from the chef:
You can also cook your beets whole and unpeeled in a pot of salted boiling water.

If no one is allergic to nuts, you can add 30ml of tahini (sesame paste) to the mix for extra flavour.
I want to thank all bakers for participating, Nabil for his wonderful bites and Jérôme Ferrer, Pâtisserie G&G and Cidrerie Cryo for their amazing generosity.
Pâtisserie G&G
1846 Mont Royal East
514 439 3854
Birks Café
1240 Square Phillips
514 397 2468
Cidrerie Cryo
85 Rang des Étangs
Mont St-Hilaire, Québec
514 831 1258
And of course, do check out the new Telegraphe website! It is awesome, if we do say so ourselves! 🙂


Related Posts: