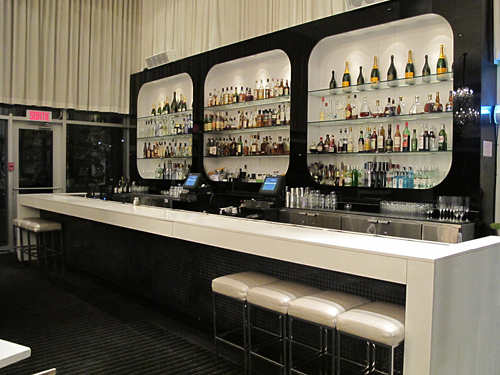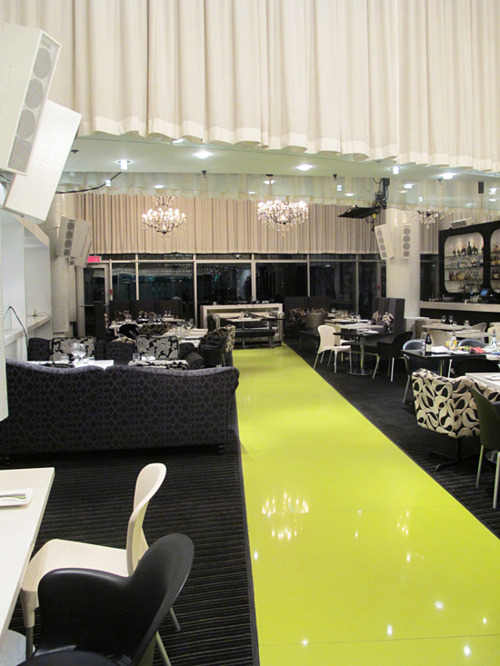 I'm sure your mom has told you at one point or another in your life that it is not polite to eavesdrop or interrupt a conversation that doesn't include you. I am here to tell you that it sometimes pays to stick your nose where it doesn't belong. It's very hard not to eavesdrop when you're unwillingly following everyone else's conversation on Twitter. I was witnessing such a conversation between Dustin (aka @FoodGuyMtl) and new executive chef of Koko Restaurant Michele Forgione when I butted in and invited myself (and Marcella!) to a private dinner to try the new menu created by Chef Forgione for Koko. The modern market-style menu was completely redone by Chef Forgione and was just put into place. I am so glad I butted in because that was one of the best meals I've had in this city!
Listed below are the 10 (!) dishes we sampled that night, all of them cooked to perfection and all of them absolutely divine!
Michele Forgione is an amazingly talented chef, sourcing his meats and vegetables as close to home as possible. Him and his team dished out a delicious array of Italian flavours with a contemporary twist. If you ask me to pick my favourite dish of the night, I would have a very hard time choosing just one but I will say that the gnocchi are sure to knock your socks off!
Koko might not be the kind of restaurant one might think of when looking for an outstanding Italian meal but I am here to tell you that it's definitely worth the visit! Go on a quiet weeknight when the chef can really take care of you. Buon appetito!
Koko Restaurant
8 Sherbrooke West, Montreal
514 657 5656
Open Daily 5pm-3am
You can follow Chef Forgione's culinary adventures on Twitter at: @MicheleForgione

Related Posts: