Please don't tell me that you're already done with your Christmas shopping! I haven't even started thinking about it yet! It seems like every year, Christmas creeps up on me out of the blue (as if I don't know it's coming) and before I know it, it's the week before and I still haven't shopped for anything. Add to that the fact that I've been swamped with work and that I really dislike shopping, especially before the Holidays (hello packed stores!), and I am really not ready. My solution for all of that is to shop in my pyjamas from the comfort of my sofa. Yes, you can do your shopping on Amazon, but if like me, you still want to encourage local businesses, then here are some holiday gift ideas for you.
I have often written about my other project SAISONS here. Origine Fleurs has been SAISONS' partner right from the start. Their seasonal and local flowers are one of the reasons why our tables are so stunning. This Holiday season, they are making these gorgeous Christmas wreaths and other decorations. I don't even like wreaths but I really love these. They are partnering with La cabane sur le roc, founded by Gabrielle Rivard-Hiller, one of the girls' sister and Au pied de cochon's sugar shack's former pastry chef. You can buy some of her sweet treats online as well.
A few weeks ago, Oatbox sent me a gorgeous gift package containing two packs of granola and a jar of dulce de leche. I'm not sure how they knew I was a granola addict but I was very happy to dig into their blueberry coconut and pumpkin spice. I've always had an issue with commercial granola mixes because they are always too sweet but these are perfectly balanced and made with organic ingredients. They have holiday mixes such as gingerbread and cranberry and holiday boxes ready for you to send. You can also offer someone (or yourself) a subscription to receive two surprise new flavours every month. And did I mention how beautiful their packages are?
Here's something that's not food themed. YUL Designs is a collection of home and fashion accessories that are made in Montreal by different local artists. Ok so they may have a few food-centric products but the rest is all about your home, your cell phone, your wardrobe, kids and more, from stocking stuffers such as Montreal-themed iPhone covers and scented candles to larger items such as the Ovopur water purifier.
I'm a huge Cirque du Soleil fan and I just bought tickets for their Crystal show that I will be gifting to my family for Christmas. If it's crazy on land, imagine how crazy this show will be on ice! The show is on from December 20-31 and there are still  lot of tickets left.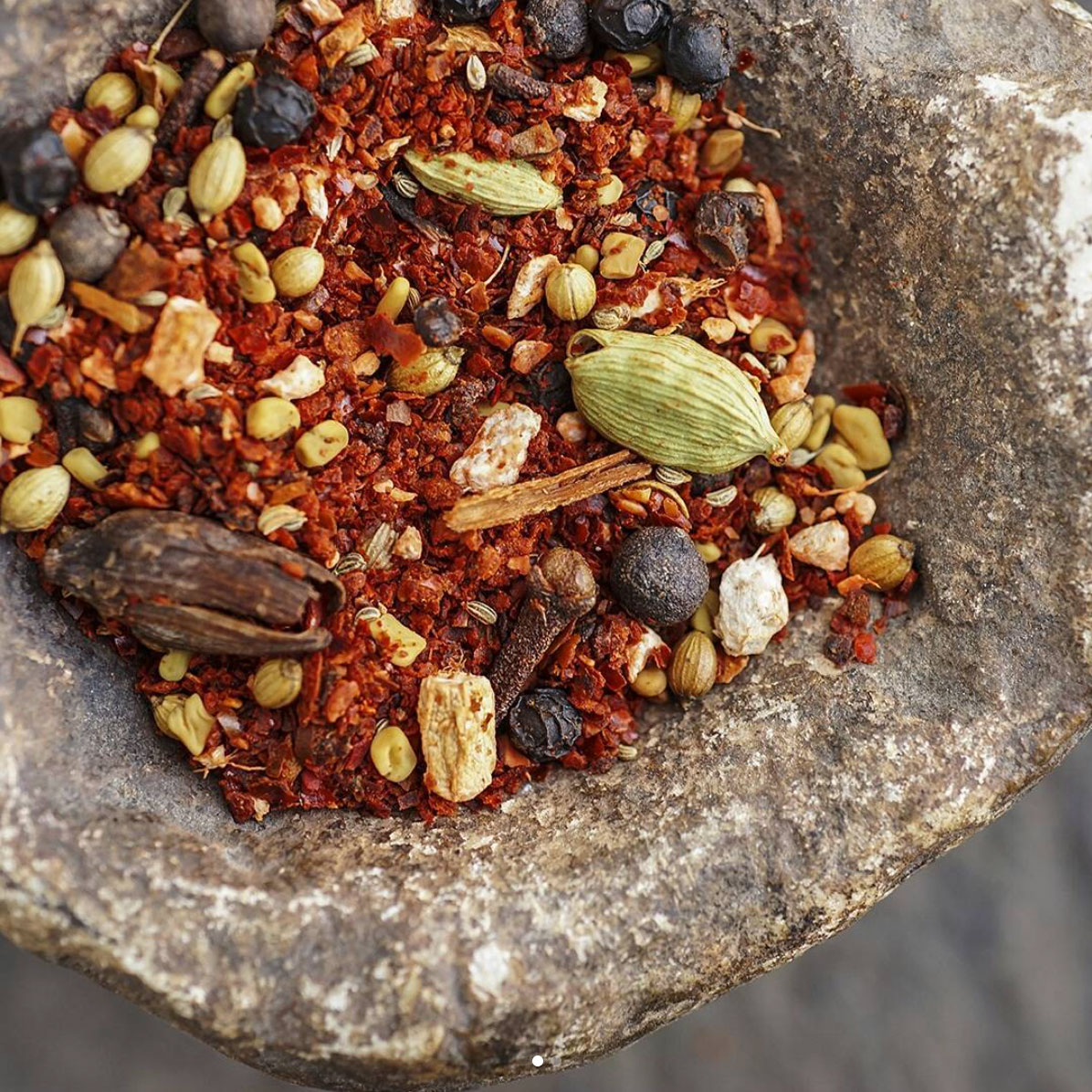 There's no doubt that Épice de cru is the best spice store in Montreal. I am lucky enough to live a couple of blocks away from their Marché Jean Talon store but if you don't , I highly recommend browsing their online store and sending a very fragrant gift to the cook on your list. If you are having a hard time choosing, their spice kits are thoughtfully put together around a specific theme. Try offering a mix that will bolster the receiver's creativity. They also have accessories, teas, books, local dried herbs for the locavore, gift ideas, and more. Oh and they are the nicest people too!
This new "online culinary marketplace" brings together local Quebec artisans and allows you to shop for regional specialties (browse by region, artisan or category). Offer jams, maple syrups, wood cutting boards, spices and more with the ease of a click. I feel like this may become one of my favourite places to shop for gifts.
Have you noticed how many talented ceramists have emerged in Montreal in the past few years? One of my favourite has to be Ceramic b. (the "b" stands for Basma, the artist's name). Her dishes boast clean lines, subdued colours and elegant shapes that just speak to me. You can see some of her creations used for our latest SAISONS events. Anyone of these tableware pieces would make a memorable gift for someone who appreciates beauty and the minute artisanal labour of love that goes into creating them.
CHOCOLATE
So many made-in Montreal chocolates are available for purchase online and it would be a shame not to spoil that chocolate-lover on your list (we all have one). Try Avanaa, Palette de bine, Christophe Morel or Les chocolats de Chloé.
TREATER DIGITAL GIFT CARDS
I've already written here about the Treater gift cards but they make such amazing gifts for the restaurant lover on your list and they can literally be purchased and sent in minutes!  Download the Treater app for iPhone or iPad and start shopping. You can be sending a digital gift-card in three easy clicks by email, text or Facebook message. The cards can be redeemed at any of the Treater partners such as Manitoba, Moleskine, Damas, H4C, Lili.Co., Maison Publique, Gus, Patrice Pâtissier to name but a few.
If you're looking for more gift suggestions, check out last year's holiday gift ideas for the food and travel lover on your list suggested by some of my blogger and writer friends.

Related Posts: